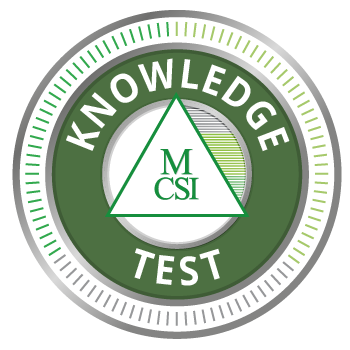 KART - Attacks, Risks and Threats
The cyber world is a dynamic and ever-changing environment, making it challenging to safeguard against cyber dangers, risks, and attacks. Individuals, businesses, and governments must all have a thorough grasp of these dangers in order to protect themselves and limit the risks.
Organized crime groups, state-sponsored entities, and lone hackers are all potential sources of cyber threats. Threats can be motivated by a variety of factors, including financial gain or reputation for some, and political or ideological ideals for others.
Organizations can use the risk management process to identify, assess, and respond to cyber threats. The purpose of risk management is to protect an organization's data and ICT systems while yet allowing it to operate.
This course starts with a basic training that covers all of the essential ideas before putting your knowledge to the test with a multiple-choice question.
MCSI's KART accreditation is an invaluable tool for any individual. The certification indicates mastery of the key knowledge needed for success in the field of information security. Employers recognize the KART certification, making it a valuable addition to any résumé. The qualification can help a person stand out from the crowd and open doors to greater job prospects.
Register Now
Beginner
Knowledge Test
20
100
No Expiry, No Renewals, Training Included