Our Mission
Government, Defense and Intelligence Agencies:
In the emergent battlefield of the digital age, defending our national infrastructure is a mission that calls for a modern breed of cyber warriors. They must be agile, adaptive, and innovative, able to outmaneuver adversaries in the intricate labyrinth of the cyber terrain. This is where Mossé Cyber Security Institute (MCSI) becomes an invaluable asset. We champion the principles of zero-trust, defense-in-depth, and multi-domain operations providing a training environment that closely mirrors the real-world cyber terrain.
Our mission-critical training is designed around realistic tasks that mirror real-world warfighting functions, giving trainees an in-depth understanding of both offensive and defensive cyber operations. We delve into field-ready knowledge acquisition through hands-on practice and expert feedback to hone their skills. This is what we call our "Operation Preparedness," providing a blend of strategic skill deployment and full-spectrum cyber operations.
MCSI serves as a fulcrum of innovation and skill, transforming raw potential into hardened frontline Cyber Mission Forces. These cyber warriors stand as a bulwark, protecting the integrity of our national infrastructure from the ceaseless wave of cyber threats. Entrust the safeguarding of our digital frontiers to MCSI – where the future of cyber warfare training begins today.
Enterprises:
The mission of MCSI is to impart and sustain an unparalleled cutting-edge depth of enterprise security education that addresses the detrimental realities of how cyber adversaries compromise organizations in ways that affect people from all walks of life across all industries.
MCSI strives to provide security education that is relevant to real-world threats. In order to do this, MCSI draws on the expertise of their team of security professionals. The MCSI team has years of experience in the field, and they use this experience to create training that is both relevant and up-to-date.
Our graduates are highly sought after by employers, and many of them have gone on to successful careers in the cybersecurity field.
Our Vision
MCSI has set a goal to educate one million individuals in the next five years about how to take on and solve the greatest enterprise and national cyber threat challenges. We believe that this is an achievable goal as more and more people are becoming aware of the importance of cybersecurity.
In order to achieve this goal, we are engaging with individuals at all levels, from students to business leaders. We are working with government and private sector organizations to create awareness and provide training on how to protect against cyberattacks.
The goal of educating one million individuals is important because it will help create a more secure future for everyone. By having more people who are knowledgeable about cybersecurity, we can better protect our businesses, our data, and our citizens.
Our Clients
MCSI is the trusted global leader in cyber training. We provide organizations of all sizes with the skills and knowledge needed to defend against cyber threats. Our curriculum is designed by experienced cyber professionals and is constantly updated to reflect the latest threats and trends.
Some of the organizations that use MCSI for cyber training: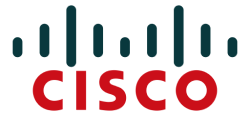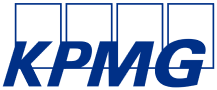 Our Instructors
Our instructors are all top expert cyber security professionals who have compromised well over 100,000 machines during ethical hacking engagements, have responded to hundreds of major cyber security incidents, (some of which have been exposed in national news), and possess a well-rounded experience in delivering complex as well as multi-faceted security engagements for some of the world's largest organizations.
MCSI instructors are dedicated to helping their students reach their goals and ensuring that each student gets the most out of their language learning experience. They are experienced and qualified teachers who are passionate about teaching. Each instructor has their own individual teaching style, which ensures that each student receives the personal attention they need in order to succeed.
Strategic Partnerships
Universities and learning institutions willingly partner with us to offer education and training that goes above and beyond the teaching capabilities of their own professors and lecturers.
As such, a strategic partnership with MCSI provides guarantees that their students will have access to up-to-date training materials that will best prepare them to join and contribute to the industry in the most valuable way.