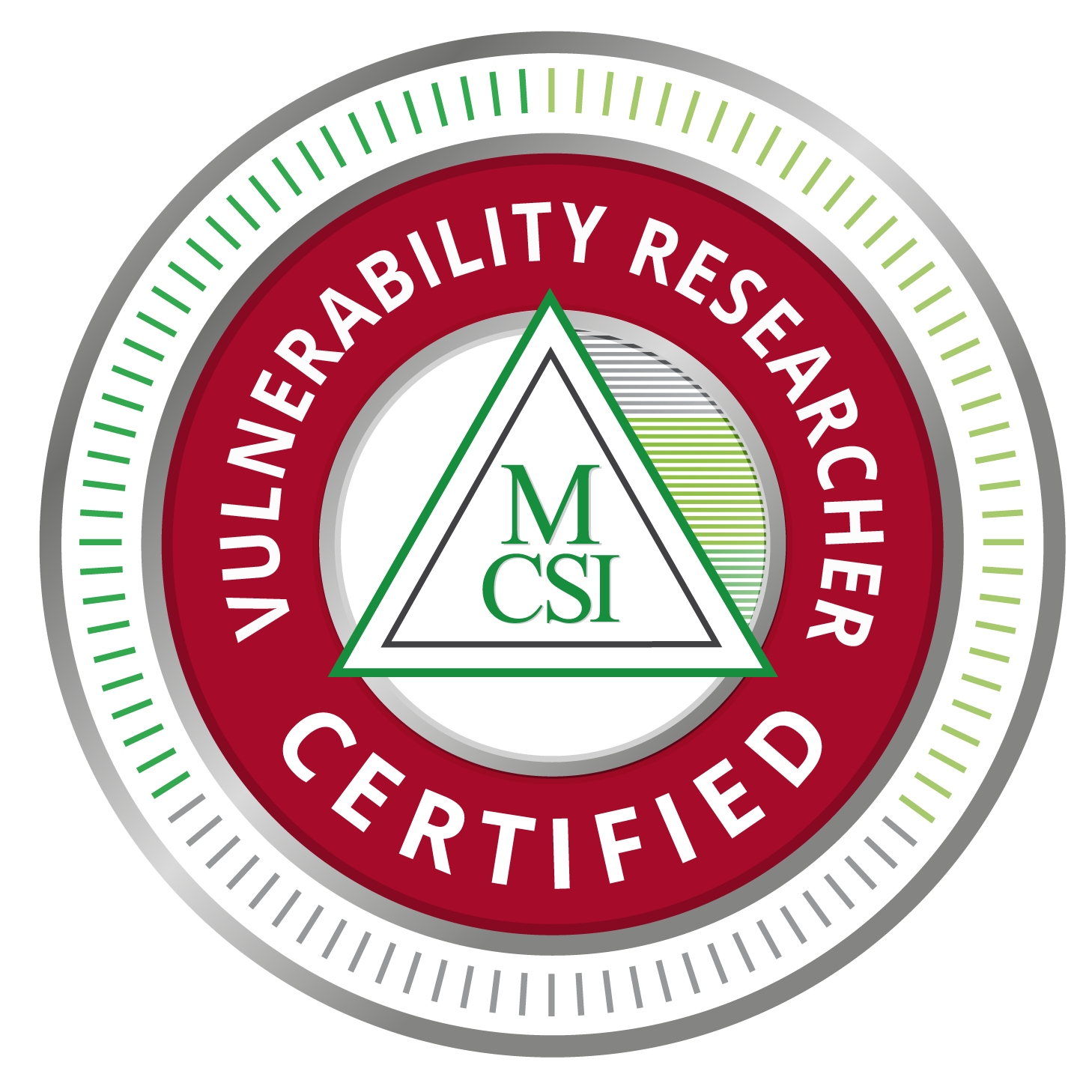 MVRE - Certified Vulnerability Research and Exploitation Specialist
An MCSI qualified professional Vulnerability Researcher and Exploitation Specialist is capable of identifying software vulnerabilities using techniques such as fuzzing harnesses, patch diffing, taint analysis, SMT solvers, static code analysis and OSINT research. Furthermore, they can also write fully-fledged exploits that bypass mitigations deployed from Windows XP to Windows 10.
Individuals who have successfully achieved their MVRE Certification can discover and exploit zero-day vulnerabilities in software deployed on workstations, servers, smartphones and embedded systems.
Register Now
Advanced
Certification
600+ hours
225
US$450
No Expiry, No Renewals