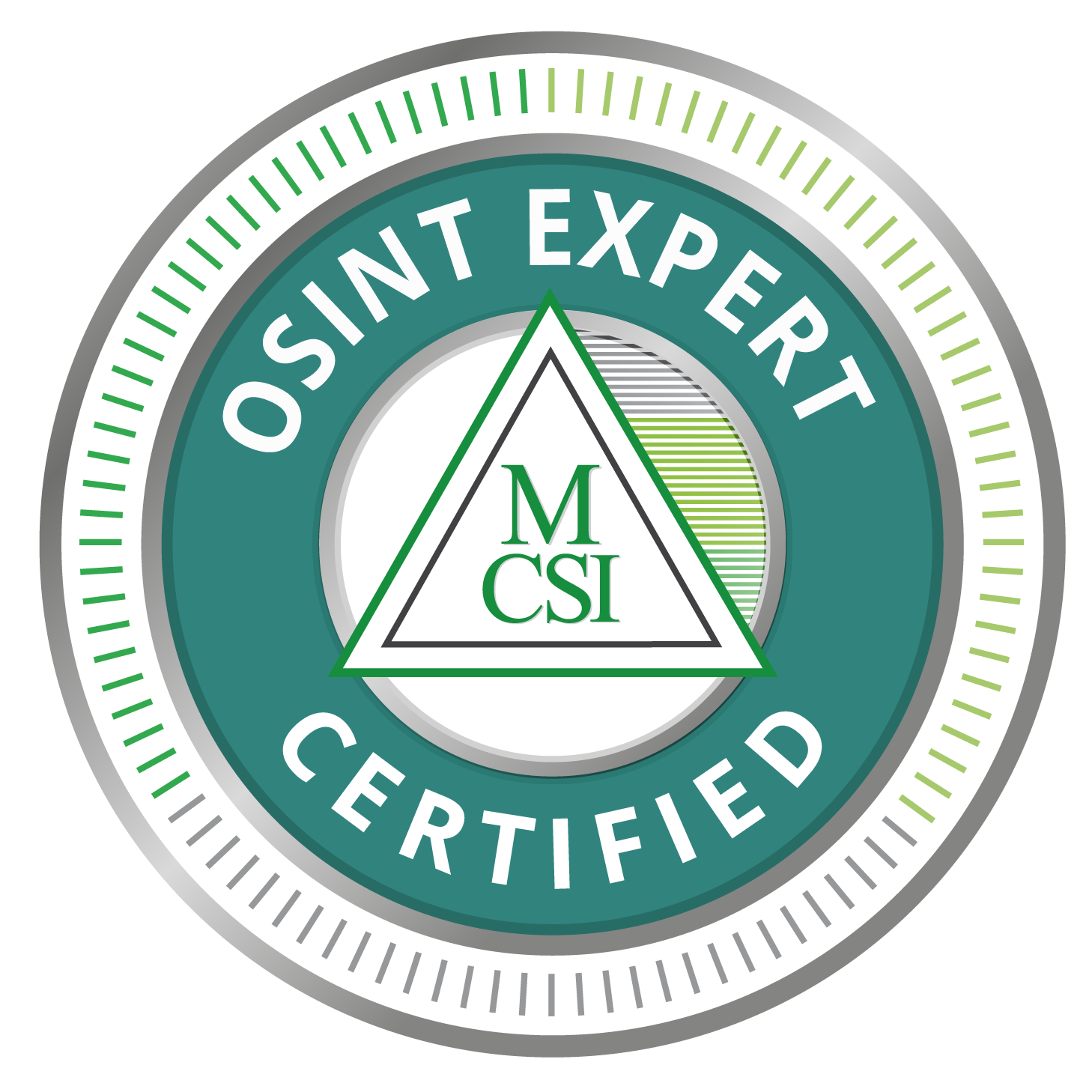 MOIS - Certified OSINT Expert
Open Source Intelligence (OSINT) is the ability to locate and collect personal and target specific information sourced wholly through free and open online, digital, and internet resources.
The OSINT Certification is an beginner-level certification that focuses on instruction for students in the operational and technical aspects of open source intelligence. The primary goals of the Certified OSINT Expert program are to produce students who are prepared to provide leadership and execution in obtaining data from those resources. The program is also designed to give students the ability to analyze data from public and private sources to support decision making.
This unique program provides students with the skillset to lead an organization's OSINT investigations and vulnerability assessments. Students learn to analyse data for use in vulnerability testing and the classification of risk for businesses. They also learn to identify and mitigate potential security risks. With this program, graduates can take on a leadership role in protecting their organisation from cybersecurity threats.
Register Now
Beginner
Certification
600+ hours
149
$450
No Expiry, No Renewals