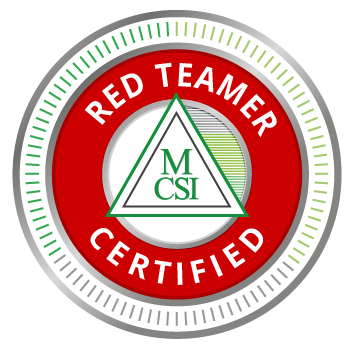 MRT - Certified Red Teamer
An MCSI qualified professional Red Teamer is capable of delivering the full gamut of Red Team operations. This course focuses heavily on custom malware development to bypass and evade enterprise security solutions.
Individuals who hold the MRT Certification from MCSI can apply for Red Teamer jobs worldwide with the confidence that they have the competencies that the industry is seeking.
Register Now
Course Overview
Advanced
Certification
600+ hours
284
US$450
No Expiry, No Renewals