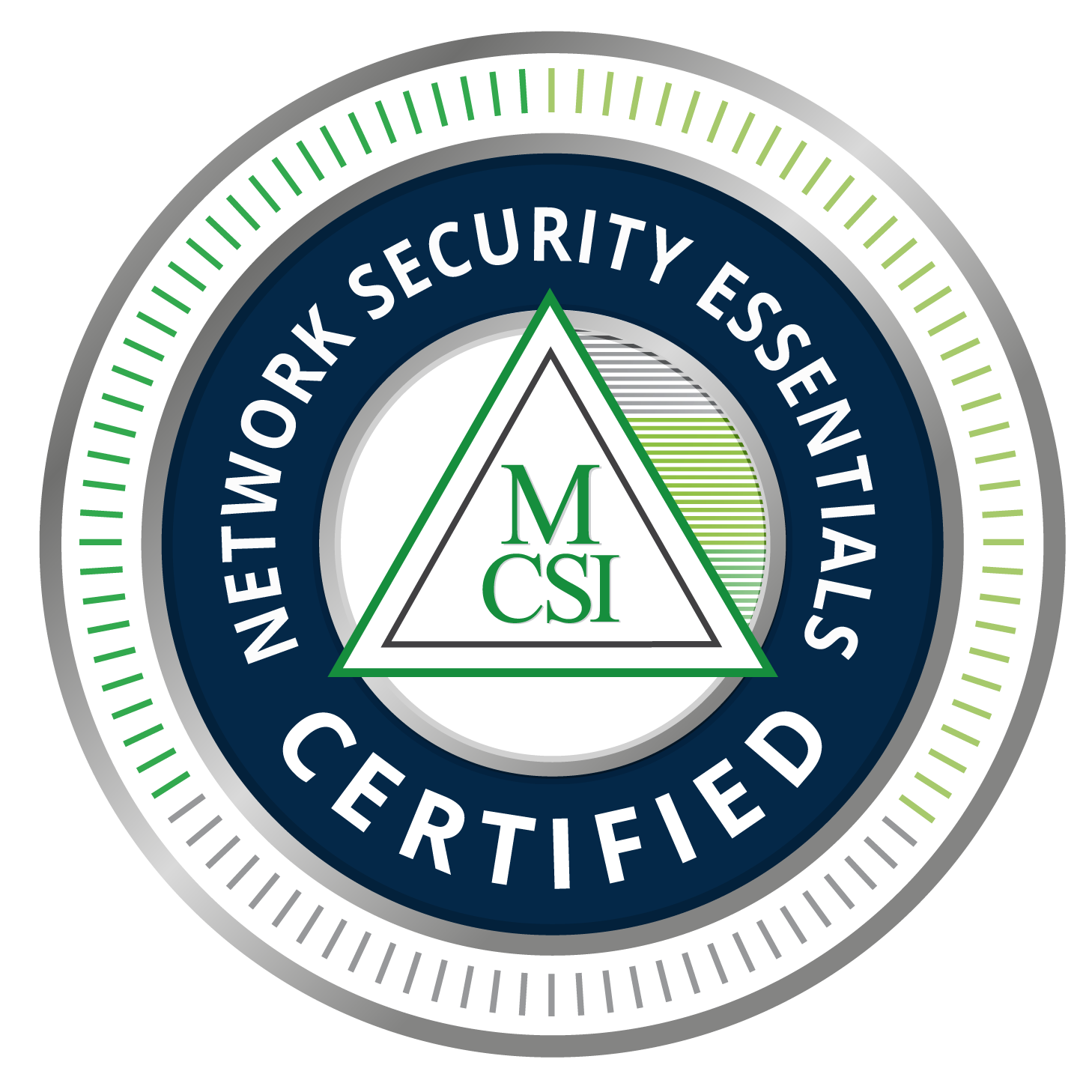 MNSE - Network Security Essentials
Network security is the practice of protecting your computer networks from unauthorized access and/or damage.
There are a variety of skills required to work in network security. The most important skill is a strong understanding of computer systems and networks. Security professionals need to be able to think critically and analyze systems to find vulnerabilities. They also need to be able to communicate effectively with other members of a team, as well as customers or clients.
This certification in network and endpoint security will give you the skillset needed to safeguard small and medium size organizations from cybercrime. You will learn how to prevent cyber adversaries from gaining access to systems, through implemented prevention techniques.
This course is ideal for aspiring junior security engineers looking to gain a practical understanding of how to secure an organization. The course will provide you with the skillset necessary to obtain many job opportunities in the security field.
Register Now
Beginner
Certification
300+ hours
115
$450
No Expiry, No Renewals