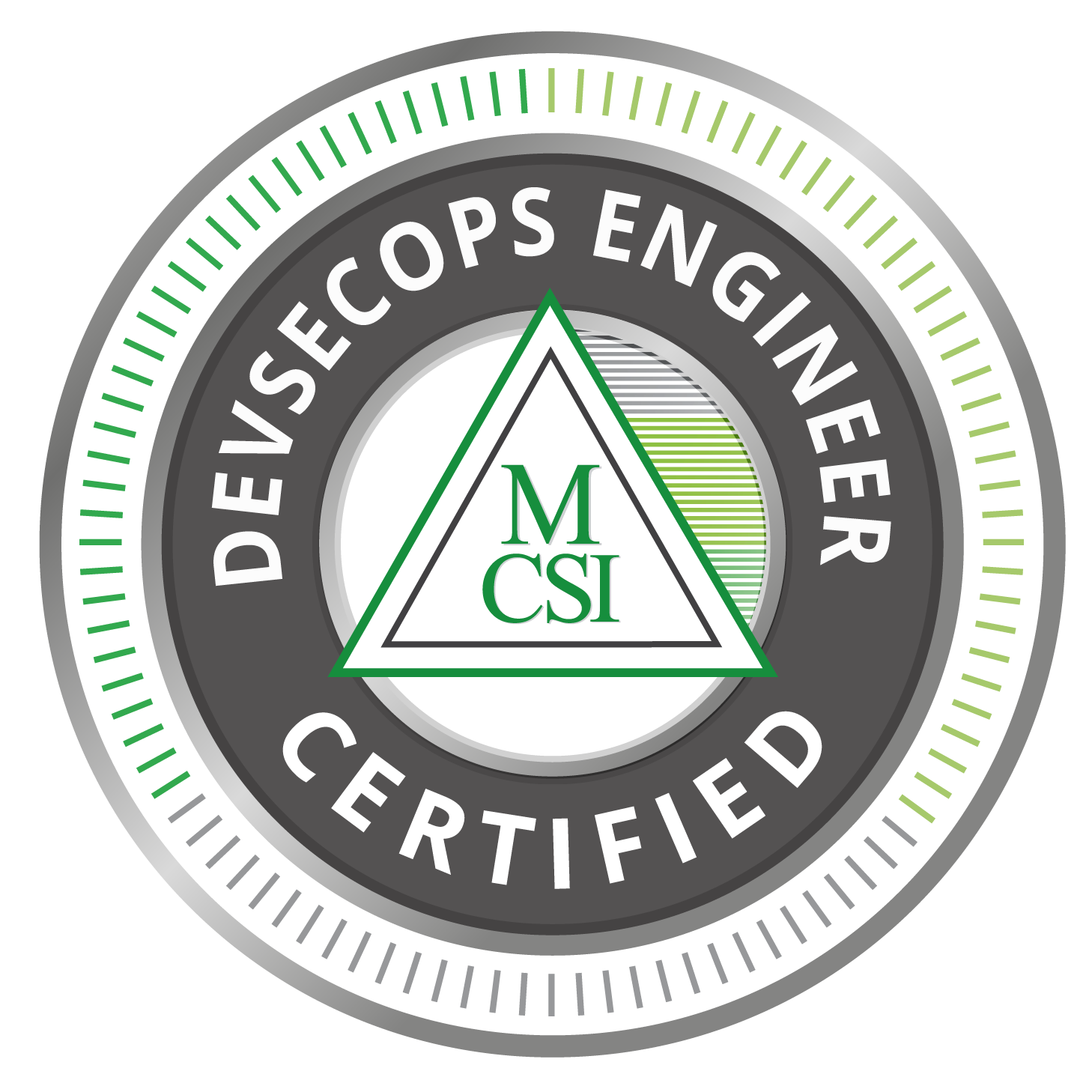 MDSO - Certified DevSecOps Engineer
DevSecOps is the practice of incorporating security into every stage of the development and maintenance of information and communications technology (ICT) projects. The goal is to automate security wherever possible to keep the workflow from slowing down. This approach can help organizations avoid the costly and time-consuming process of fixing security vulnerabilities after the fact. By embedding security into the development process, organizations can avoid many of the risks associated with traditional, waterfall-style approaches to software development.
Today's job market is extremely competitive, and students who have successfully achieved their MDSO Certification from MCSI can apply for DevSecOps jobs worldwide with the confidence that they have the competencies the industry is seeking. This certification demonstrates that the holder has the skills and knowledge necessary to be an effective DevSecOps practitioner. The MCSI DevSecOps Certification is designed to provide students with the skills and knowledge they need to be successful in this rapidly growing field.
Register Now
Advanced
Certification
600+ hours
$450
No Expiry, No Renewals