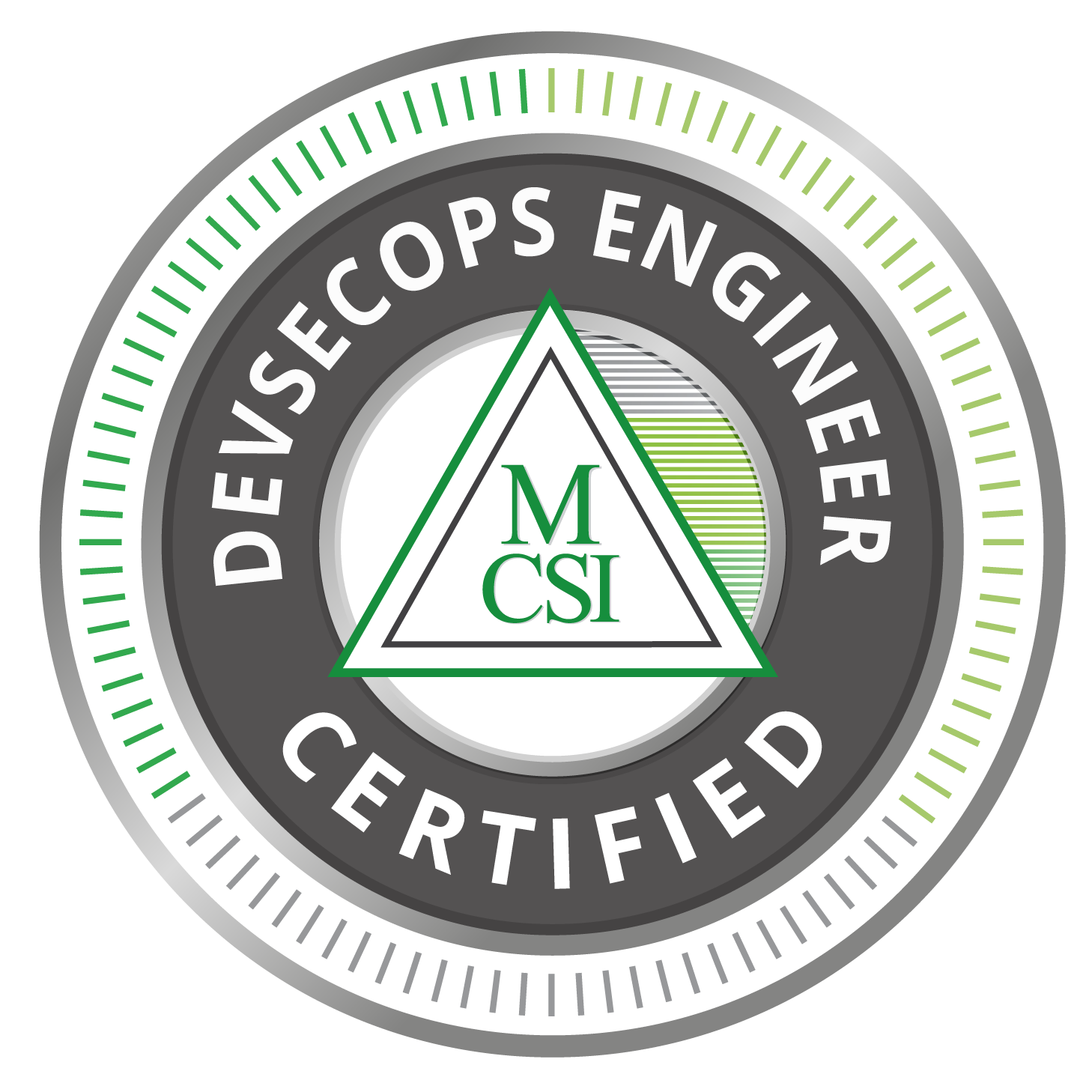 MDSO - Certified DevSecOps Engineer
DevSecOps means implementing security throughout the development and maintenance of ICT projects. It includes automating security wherever possible to keep the workflow from slowing down.
Students who have successfully achieved their MDSO Certification from MCSI can apply for DevSecOps jobs worldwide with the confidence that they have the competencies the industry is seeking.
Register Interest
Advanced
Certification
600+ hours
US$450
No Expiry, No Renewals