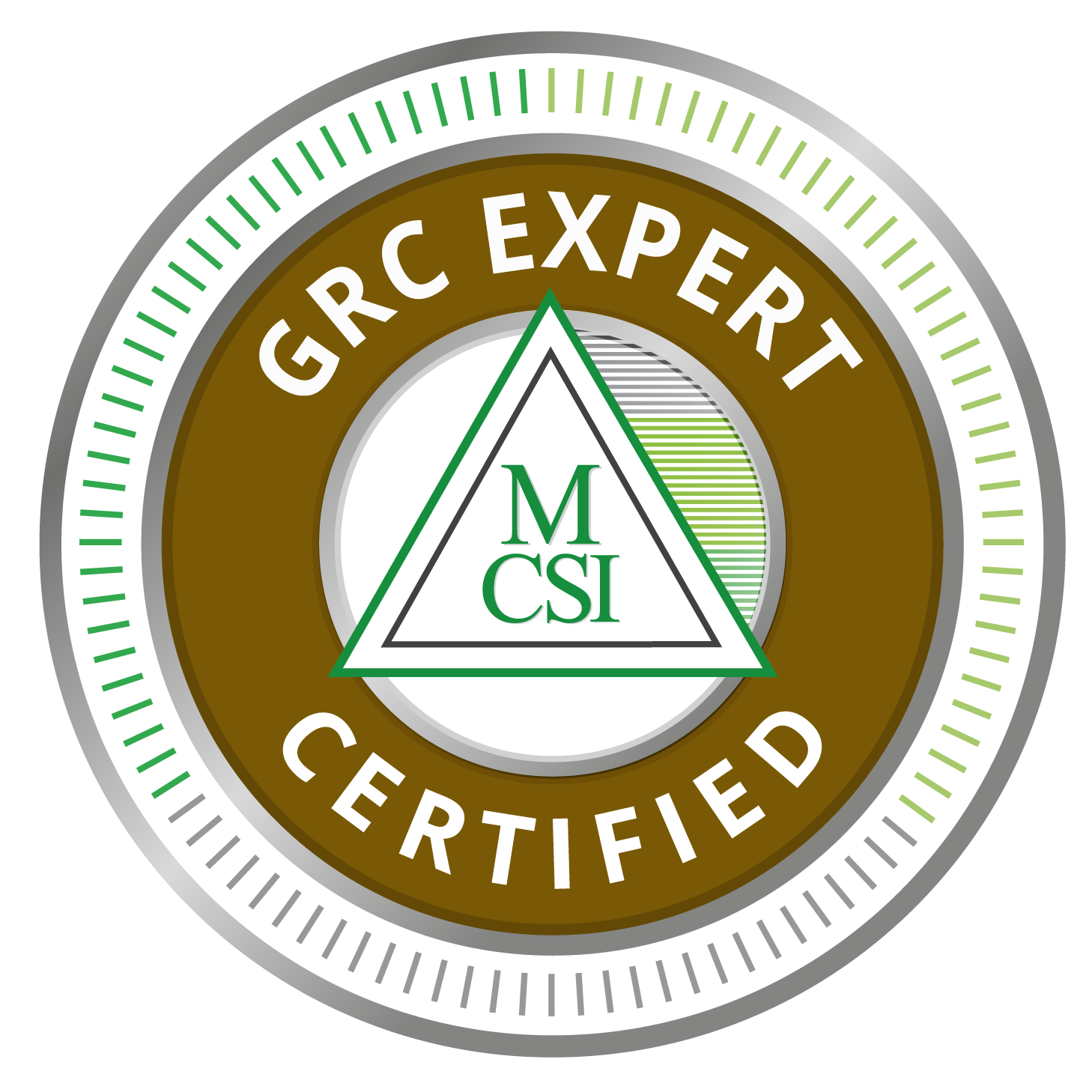 MGRC - Certified GRC Expert
Information security governance, risk and compliance (GRC) is the practice of integrating information security into an organization's governance framework. This includes the assessment and management of information security risks, the development and implementation of Information Security Management Systems (ISMS), and the implementation of compliance frameworks such as PCI DSS, HIPAA, GDPR, and NIST Cybersecurity Framework.
The MGRC certification proves that the holder has the skillset necessary to work in GRC roles in various industries. The certification is for professionals who want to demonstrate their ability to manage and govern risk and compliance within their organizations.
MGRC certified professionals are highly sought after for information security governance, risk, and compliance positions worldwide. The certification shows that you have the competencies the industry is seeking.
Register Now
Intermediate
Certification
600+ hours
359
$450
No Expiry, No Renewals