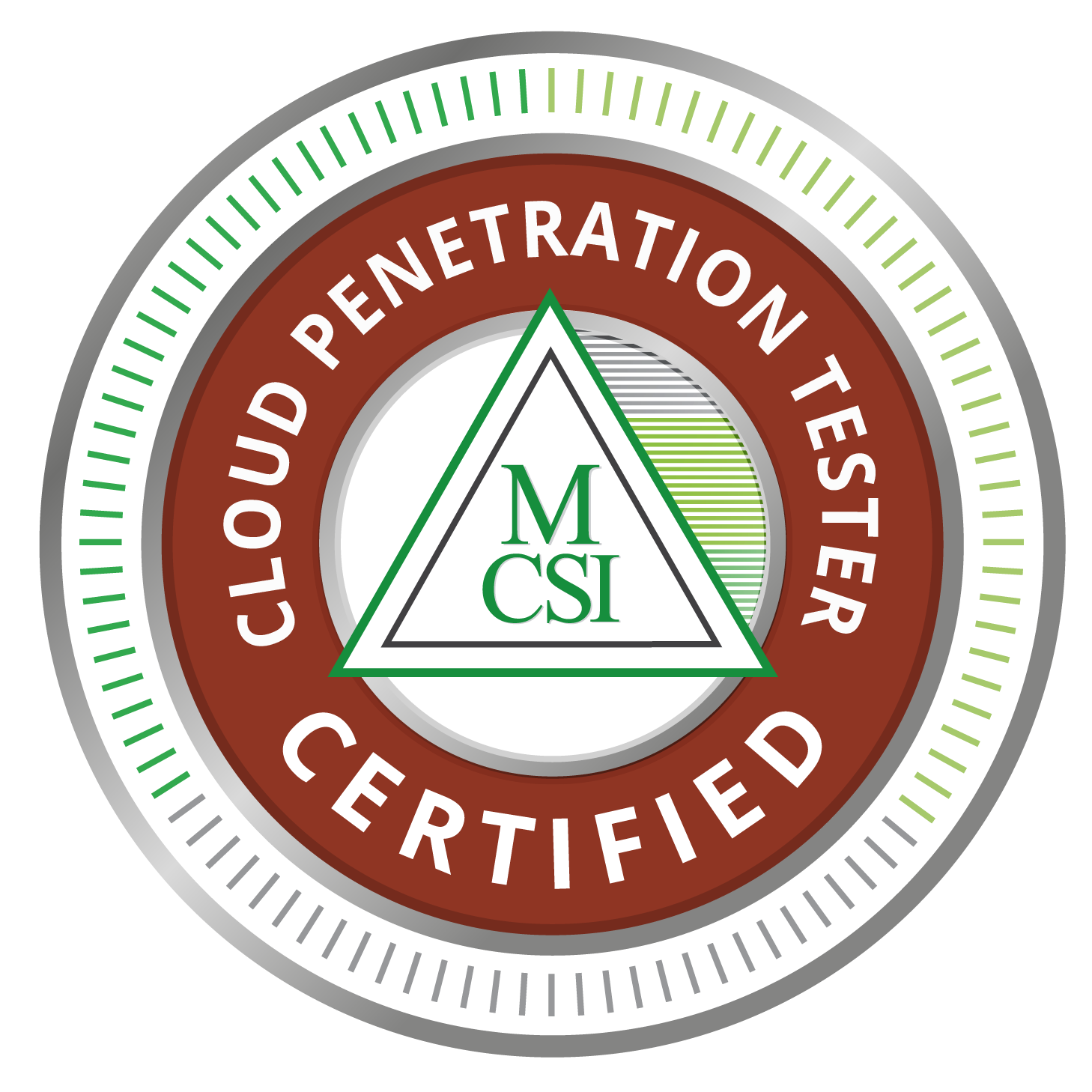 MCPT - Certified Cloud Penetration Tester
The cloud offers many technologies that penetration testers must familiarize themselves with. Organizations worldwide are at risk of misusing these technologies and thus becoming vulnerable.
This Certification Programmes equip you with the knowledge and tools required to test core cloud services. Upon completion, you will be ready to deliver professional engagements against AWS, GCP and Azure.
Register Now
Beginner
Certification
400+ hours
131
US$450
No Expiry, No Renewals