Learn Programming For Cyber Security and Windows Internals
MCSI's `Programming and Windows Internals Specialist Bundle` will teach you:
Programming for cybersecurity
Knowledge of the Windows OS and how it's deployed at scale in enterprise networks
The General Programming exercises will help apply your existing programming skills to cybersecurity.
The Windows Internals exercises focus on writing code that interacts with and leverages the Windows OS.
Fees
US$25 (+ GST if you're based in Australia).
Practical exercises must be completed online using MCSI's Online Learning Platform.
Terms and Conditions
No discounts
No refunds
No transfers
No renewal fees
No hidden fees
No time limits
Cooling-Off Policy
Receive a full refund if you change your mind about a purchase within 24 hours. No questions asked.
How to enrol
Login/Register for MCSI's Online Learning Platform
Select `Shop` from the left-side menu
Find the Programming and Windows Internals Specialist Bundle, select `Buy` and proceed through the checkout process. You can purchase using a Credit Card or PayPal
Once you have enrolled in the Programming and Windows Internals Specialist Bundle, the curriculum unlocks immediately
In the left-side menu of the platform, select `Training & Education` then `MCSI Bundles`, and you will see the Programming and Windows Internals Specialist Bundle listed
Sample Exercises
Below are two (2) exercises available in Programming and Windows Internals Specialist Bundle:
Make GET and POST Requests in Python (Novice)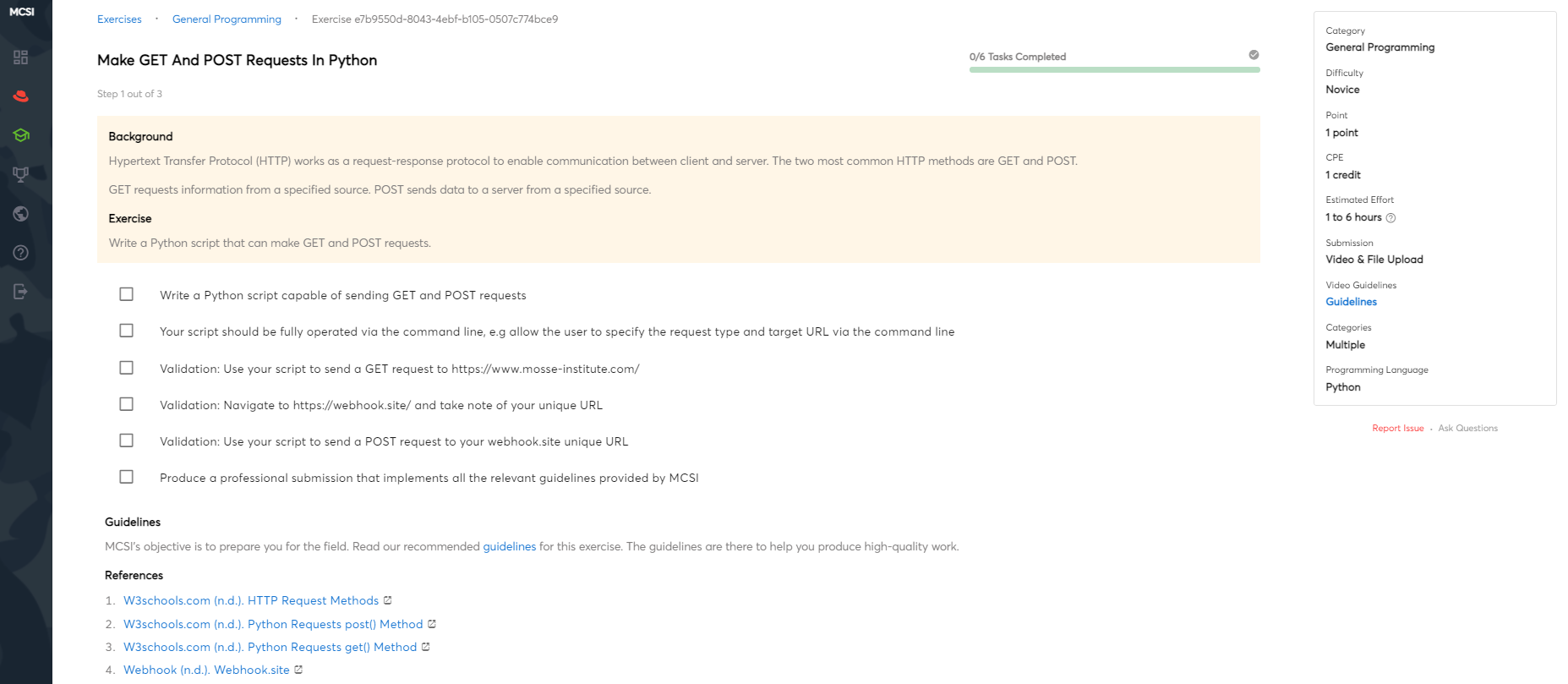 Re-implement query, add and delete functions of reg.exe (Advanced Beginner)